Gacha Nox is a popular mod of Gacha Club that offers a variety of features such as a mod menu, unlimited money, and unlocked players. The game is compatible with multiple platforms including Linux. This guide aims to provide a detailed walkthrough on how to play Gacha Nox on a Linux system.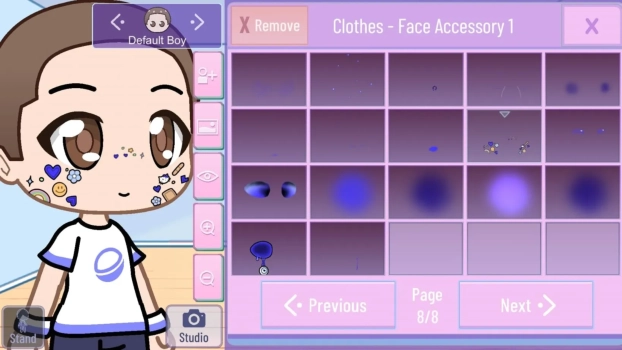 Pre-requisites
A Linux-based computer
Internet connection
Administrative rights for software installation
Step 1: Download the Gacha Nox File
The first step is to download the Gacha Nox game file. You can use the Windows version of the game file for Linux. Make sure to download it from a trusted online source to avoid any security risks.
Step 2: Download WineHQ
WineHQ is a compatibility layer that allows you to run Windows applications on Linux-based systems. Download the latest version of WineHQ from its official website and install it on your Linux system.
Open Terminal and run the following commands to install WineHQ:bashCopy codesudo dpkg --add-architecture i386 sudo apt update sudo apt install wine64 wine32
Step 3: Install the Gacha Nox .exe File
Navigate to the directory where you downloaded the Gacha Nox .exe file. Right-click on the file and choose to open it with WineHQ. Follow the on-screen instructions to complete the installation.
Alternatively, you can run the following command in the Terminal:bashCopy codewine GachaNox.exe
Step 4: Execute the File
Once the installation is complete, you can execute the game file through WineHQ. Navigate to the WineHQ application menu, find Gacha Nox, and click on it to run the game.
Step 5: Game Configuration (Optional)
You may need to configure game settings such as graphics, sound, and controls for optimal performance on your Linux system. Access the game settings from within the Gacha Nox application and make the necessary adjustments.
Step 6: Start Playing
Congratulations! You can now start playing Gacha Nox on your Linux system. Enjoy the game's various features, including role-playing elements, strategic battles, and an array of customization options.
Troubleshooting
If you encounter any issues during the installation or gameplay, consider the following:
Ensure that WineHQ is updated to the latest version.
Check if your Linux system meets the game's minimum requirements.
Run the game as an administrator to avoid permission issues.
Conclusion
Playing Gacha Nox on Linux is a straightforward process, thanks to compatibility software like WineHQ. By following this guide, you can enjoy all the features that Gacha Nox has to offer on your Linux system.